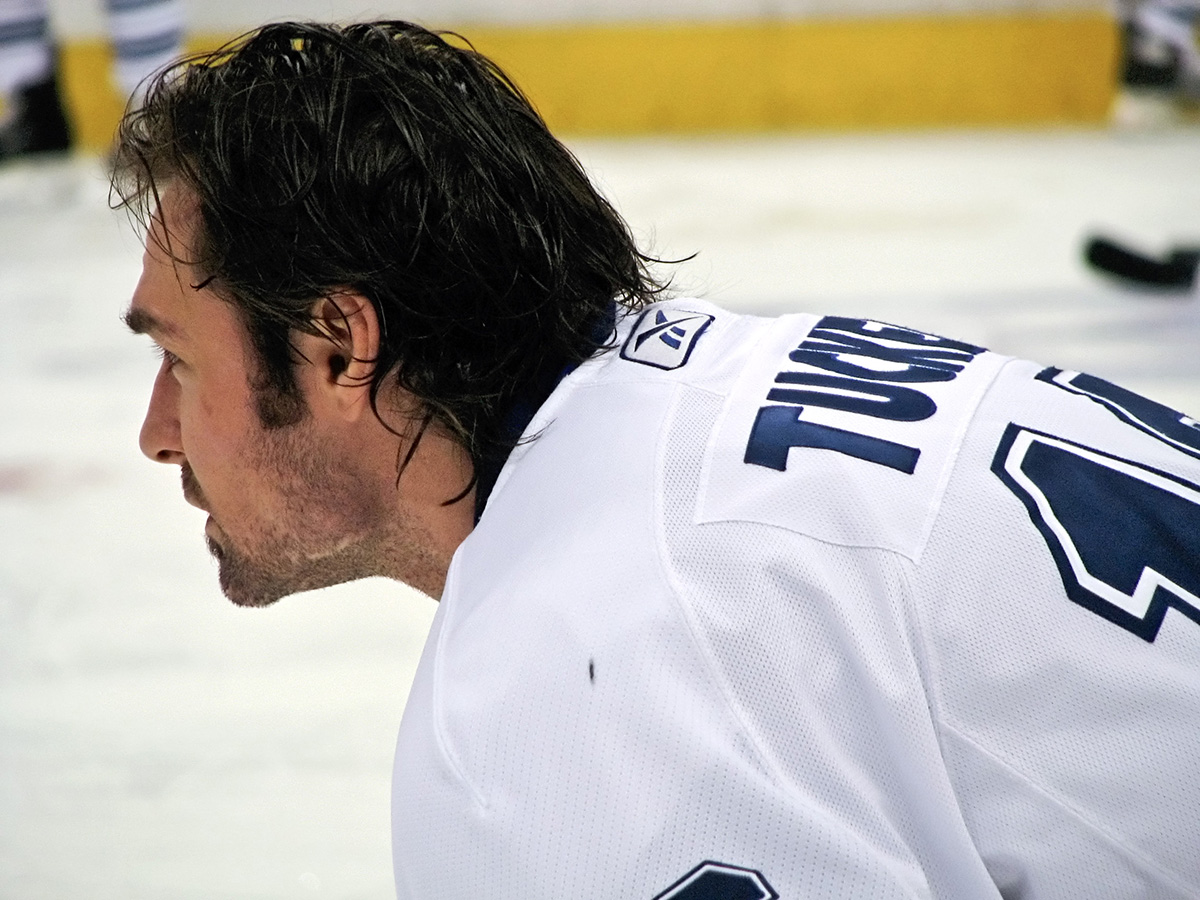 15 Nov

Face to Face with Darcy Tucker
Former Toronto Maple Leaf Darcy Tucker took some time to sit down with the North York Hockey League to give us his thoughts on his involvement in minor sports.
Fans will remember Darcy as fan favorite when he played for the Maple Leafs from 2000 for nine seasons. He was known as a feisty, gritty player with a strong work ethic who the Leafs could always count on to ignite the team.
Currently Darcy coaches a NY Knights novice team in the NYHL. Read his Q and A session below.
What minor sport/sports were you active in?
Hockey and Baseball
What was the most defining moment in your involvement in minor sports?
The camaraderie aspect. I played with the same group of kids almost the whole way up.
What did you like best about minor sports?
The competition. I have a competitive nature and always love to compete.
What did you like least about minor sports?
The politics, although I wasn't involved in any of the political aspects of the game. My parents did a good job protecting me form this.
What was the best lesson you learned from taking part in minor sports?
How to compete. It helped me later on in life. You are always competing for jobs, spots on rosters etc.
Do you still apply that lesson today?
Absolutely! I have the exact same work ethic today.
Why do you think sports play an important role in a child's life?
It provides life lessons. It teaches kids how to get along with others, teamwork and how to work hard.
What advice can you give kids today in regards to being involved?
Work hard and always compete.
What is the best advice you can pass along to parents on how to approach their children's involvement in sports?
I have two rules. The first is always be on time. The second is to always kiss your kids as soon as they get in the car. If you kiss them after your conversation, it may seem like you are apologizing to them.
Thanks to Darcy Tucker for his time! We've had Face to Face chats with all sorts of pro hockey players! Read more interviews with the pros.