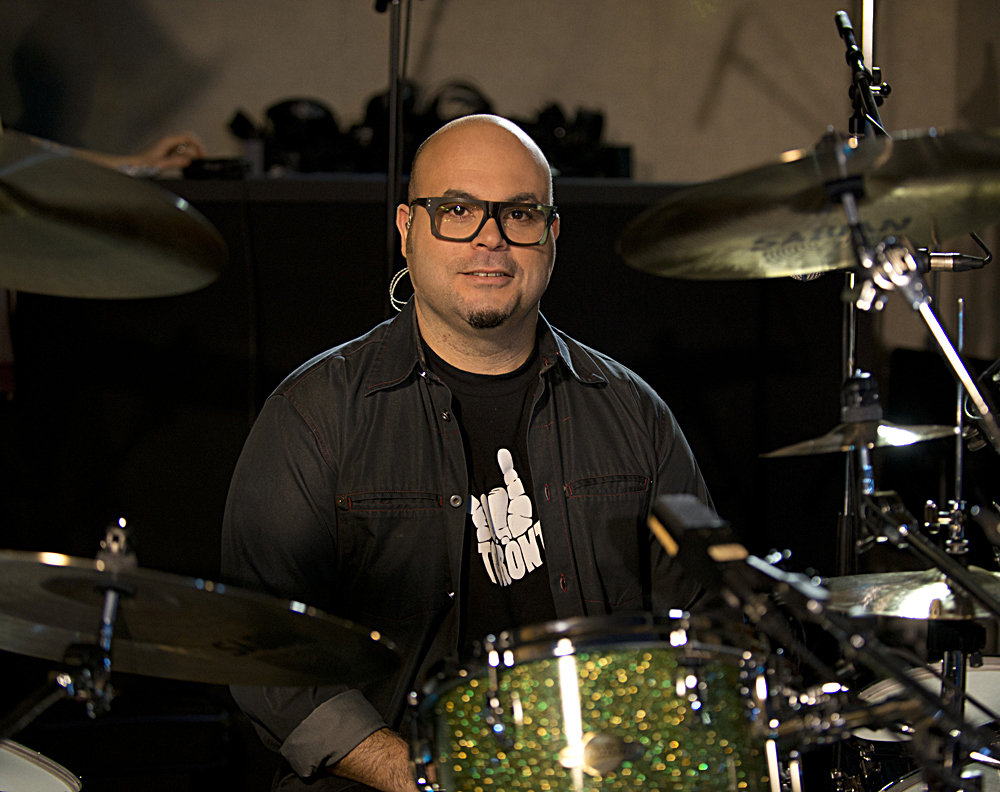 15 Nov

Face to Face with Tyler Stewart
Well known drummer Tyler Stewart recently sat down with the NYHL to share some of his views on both his days playing minor sports and his current thoughts on minor sports today.
Tyler is the drummer for the popular Canadian band Barenaked Ladies, winners of 8 Juno Awards and sellers of over 14,000,000 Albums worldwide. Currently, Tyler is helping coach the Bantam Parkdale Flames in the NYHL. We are glad to have Tyler involved with the NYHL, and appreciate the time he has given to the league for this interview. Read his Face to Face interview with NYHL below!
1. What minor sport/sports were you active in?
I played hockey, baseball, high school football and Judo.
2. What was the most defining moment in your involvement in minor sports?
Winning the Georgian Bay High School Football Championship in 1983, with Huron Heights Secondary School. Go Warriors!!
Another moment that I will always remember is winning the Newmarket Select Hockey Tournament. It was an odd overtime policy, where we started 4 on 4 and eventually went down to 1 on1. I lived and played in Newmarket, so that tournament was extra special to win. I remember Kenny Sprung scored the winner against Orillia!
3. What did you like best about minor sports?
The camaraderie with all my teammates.
I also liked the valuable time I got to spend on the way to and from games in the car with my Dad.
4. What did you like least about minor sports?
At times some of the parents behaved inappropriately.
I was a smaller guy at the time and sometimes the bigger guys made me a bit nervous.
5. What was the best lesson you learned from taking part in minor sports?
The teamwork. All of us working together towards a goal.
I also enjoyed the competition. I believe that competition is healthy.
6. Do you still apply that lesson today?
For sure. I find some people are afraid of competition. They believe it to be a negative experience. Once the game is over, it's over.
7. How and why did you get into coaching minor hockey?
I was doing some fundraising work with the Barenaked Ladies for the National Women's Hockey Team. I brought along my daughters and they were really inspired by these players. They started playing hockey and I wanted to be involved with them.
8. Are there any similarities between playing in a band and playing team sports?
100 per cent! Just like team oriented sports, you have to work together or you won't find success.
When you are on the road, are you able to catch any sporting events?
We have been honored at times to sing the Anthems at numerous professional sporting events at NHL, MLB and NFL games. We also have the NHL Centre Ice package on our tour bus!!
What is your favorite sport and why?
Hockey because it's fast paced. If you think about it, hockey really is bizarre. It is a game played on ice in which you have to move around on two thin medal blades with an odd shaped stick all while trying to get a rubber object into a net. Most other sports you need shorts and a ball.
What is your favorite place to see a live sporting event?
I love the electrifying atmosphere at Fenway Park. We sang at the 2004 ALCS Game 5 vs. Oakland.
We were also privileged enough to sing the Anthems at the Air Canada Centre during the 2000 and 2001 Stanley Cup Playoffs.
What advice can you give kids today in regards to being involved?
Always have fun. Work with your teammates and enjoy the camaraderie.
What is the best advice you can pass along to parents on how to approach their children's involvement in sports?
First off realize that your child is not you. Don't live vicariously through your children.
Be a fan of the game. Cheer for both teams and always be supportive.
Know and understand the game before you make any comments.
Last but not least, respect the officials. They are human as well and just trying to do their best.
Thanks to Tyler Stewart for his time! We've had Face to Face chats with all sorts of cool people! Read more these interviews.