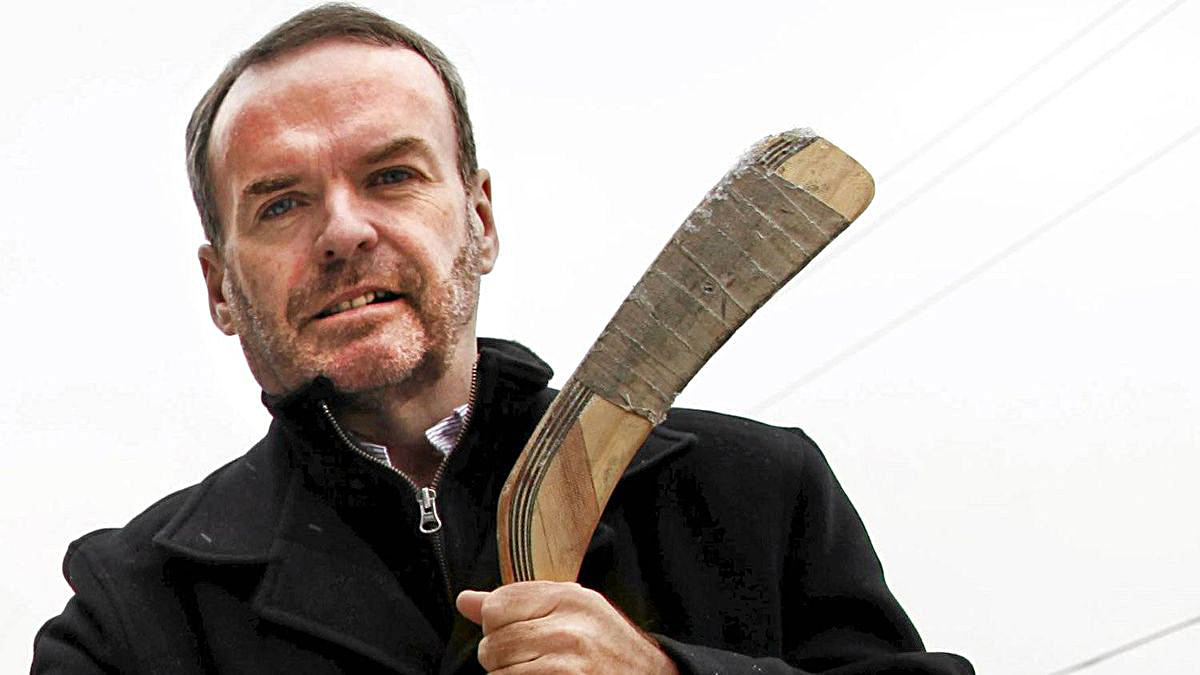 21 Nov

Face to Face with Scott Morrison
Scott Morrison is a well renowned Canadian sports journalist with Sportsnet. He has also worked for the Toronto Sun in the 1980's and 1990's. Scott also served two terms as the president of the Professional Hockey Writers association, as well has authored numerous hockey books including one on longtime Maple Leaf captain Mats Sundin.
Morrison was the recipient of the prestigious Elmer Ferguson Award and inducted into the Hall Of Fame in 2006.
The NYHL would like to extend their gratitude to Scott for giving up his time to talk to us. Read his Face to Face interview below!
What was your sport or sports of choice growing up?
Hockey and baseball. I played mostly for the Toronto Blues, Wexford and Ted Reeve
What was the most defining moment in your involvement in minor sports?
I was a goalie growing up. One of the best highlights of my career was playing in the prestigious Quebec peewee tournament. We had a Saturday night game at 8:00 p.m. in the Colisee and the arena was packed with fans. It was our Hockey Night in Canada experience as kids.
Another memorable moment was playing in the Hull midget tournament and receiving a game MVP honour.
What did you like best about minor sports?
The whole camaraderie aspect and being with the guys. I built lots of friendships, learned about teamwork and learned a lot of valuable life lessons. We all learn what it means to compete, but also how to deal with winning and losing.
What did you like least about minor sports?
The politics of the game. I didn't really realize it when I was playing, or maybe it was just that I saw it from a different angle. But more so now that I have been involved as a parent and having managed a team for a few years. I wish people would just give each other straight answers and always be honest. It would make it so much easier on everyone.
What was the best lesson you learned from taking part in minor sports?
How to deal with the times that don't work out the way you want. For example making a mistake that costs your team the game, or not making a specific team. These situations will take place in your real life experiences, so you will need to learn the best way to deal with them.
What was the reason you got into sports journalism as a career?
Since I was a little boy I was always interested in it. I couldn't wait to read the sports section of the newspaper every day. As I grew older I either wanted to play in the NHL or cover it. To get some experience and clippings I wrote to the editors of the papers and even submitted letters to the editor. I would also go out to minor hockey tournaments and sending my work to the Globe at first and then the Toronto Sun to get more clippings. I would go to AAA tournaments around town and write about what happened. After a while, the Sun starting calling me to cover events and when I started college I was working at the paper six days a week.
What was the best interview you ever conducted and why?
There are so many interesting people I have met along the way, in so many different sports. Obviously hockey has been a major focus, but I have covered baseball, football, Olympics… How do you not list icons such as Gretzky and Paul Henderson. On and on. But two that come to mind are Derek Sanderson of the Boston Bruins. He was a little bit off the wall and extremely colorful. He started singing 'My Way' at the end of the interview. The other individual that comes to mind is the late Harold Ballard. He would often call me to drop a bomb about something that was going to happen. We had a very good relationship.
In 2006 you were the recipient of the Elmer Ferguson award, and inducted into the Hall of Fame. Can you describe you reaction on when you found out of this great honour?
I was blown away! I received a call before the actual announcement and I was to keep it a secret. It was such a phenomenal honor as it meant I was acknowledged by my peers for doing a good job for a long period of time. It made me extremely proud. To sit in the Great Hall and have be introduced and honored is an incredible feeling. And to be able to go to the Hall now with my son and see my plaque on the wall is unbelievable.
What was the induction ceremony like knowing now that you have joined such elite company?
Amazing! The whole weekend was a blur. We threw a party with all the people who had an influence in helping me over the years. There was a luncheon on the induction afternoon to honor myself and the broadcast honoree Peter Mahr. That night I was inducted into the media wing, while the players and builder were Patrick Roy, Dick Duff and Harley Hotchkiss. What a great group to be with. My wife unfortunately passed away two years later, but is was such a memorable moment to have her and my son there by my side.
You have been a well respected journalist for a long time. What do you think are the biggest differences in the game from the 1980's to the game today?
The players are all bigger and better conditioned. As well the equipment is more technologically advanced now. The goalie equipment is much bigger now. In the game today, players take 40 second shifts and they better come off the ice panting or they may not get another shift. Shifts were longer years ago.
Rule changes are an obvious one as well. The lack of obstruction in today's game is a major one.
Another difference I see is the number of young players that arrive in the league and have a sudden impact.
Why do you think sports play an important role in a child's life?
Children learn valuable life lessons like how to work as a team and have responsibility for your teammates. They also learn individual accountability. They also learn how to win and lose graciously and how to compete hard. Children also learn how to challenge themselves and be the best they can be. Of course the physical activity doesn't hurt.
What advice can you give kids today in regards to being involved?
Don't take anything for granted. Playing the game is a privilege and not everyone gets the opportunity to play. Take this opportunity to find out about yourself, to push yourself.
What is the best advice you can pass along to parents on how to approach their children's involvement in sports?
Keep it all in perspective. The whole focus should be on kids learning about themselves, competing and having fun. Always give a straight answer. Be sure to bring your kids to the rink and watch them play. And words of encouragement are allowed.
Thanks to Scott Morrison for his time! We've had Face to Face chats with all sorts of cool people in the sports industry! Read more of our interviews.