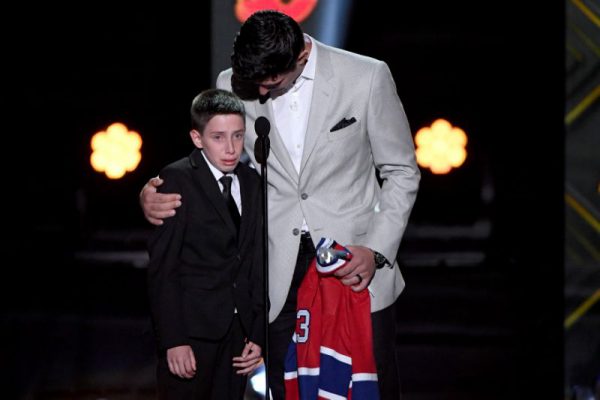 25 Jun

Carey Price's Emtional Reunion with Young Fan at the NHL 2019 Awards

Posted at 14:36h

in

Video

11 year old, Anderson Whitehead, was welcomed to the 2019 NHL Awards in Las Vegas on June 19th to receive the NYHL Fan Choice Award for the Best Feel-Good Moment of the Year for his emotional embrace with Montreal Canadiens goaltender, Carey Price.

Anderson's mother, Laura, was diagnosed with breast cancer and promised her son she would help him meet his idol, Carey Price. Laura passed away in November at the age of 45.

Once again, Carey Price shows us what a class act he really is. This is what hockey is all about!