10 Feb

Vintage Throwback: 1958-1962

Since 1953, the North York Hockey League has been bringing community based hockey to an immeasurable number of youth living in the Greater Toronto Area. Throughout those 69 years, the league, the sport and the world has changed many times over and it's fascinating to look back and see how the game and league has grown. Our top historians delved deep into the recesses of Downsview Arena and uncovered archives from NYHL seasons past. Below are some of the treasures they found: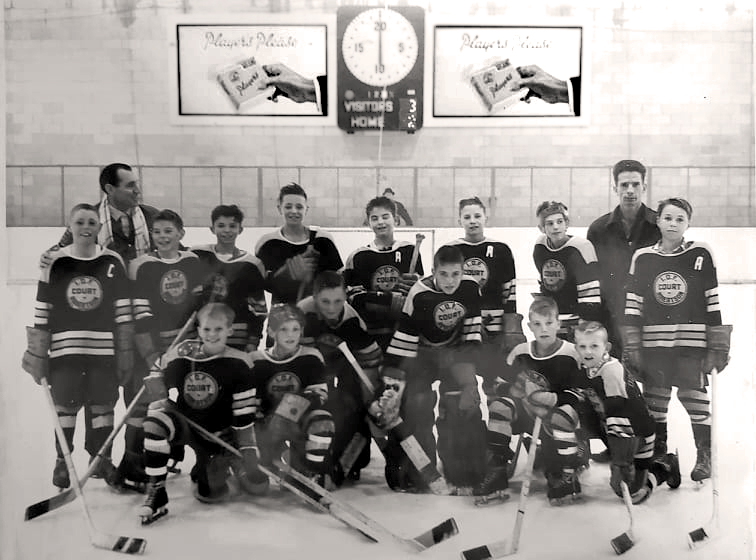 Our first photo is a team picture from what is estimated to be the 1960 season.  Our historians have uncovered quite a few team pictures within the NYHL archives but what made this particular one standout is way in the back beside the scoreboard. Two advertisements read, "Player's please" with a hand holding a cigarette pack to advertise Player's Cigarettes and Tobacco. Not quite the Tim Horton's and Gatorade advertisements we're used to today, that's for sure! Also, check out that big clock scoreboard? The days before the digital age. Now that is cool!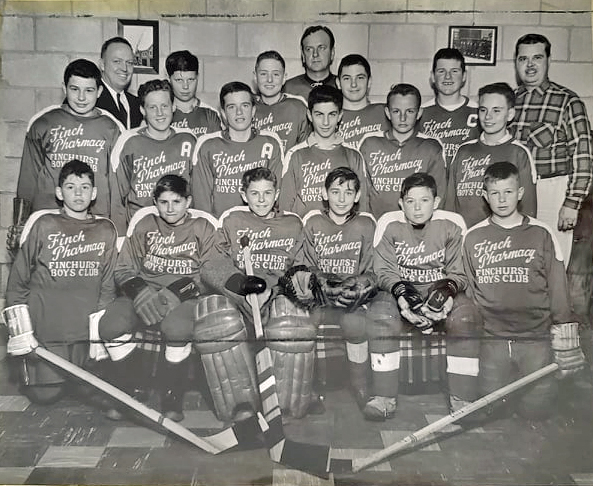 Our next blast from the past takes us back to the 1961-1962 season with a team photo of the Finchurst Boy's Club sponsored by Finch Pharmacy. Take a look at that equipment! Those leather goalie pads will always be one of the best pieces of vintage equipment in all of sports. But more importantly, what is going on with those twigs! How many goals do you think players could score with those sticks today? The best curve is no curve, am I right?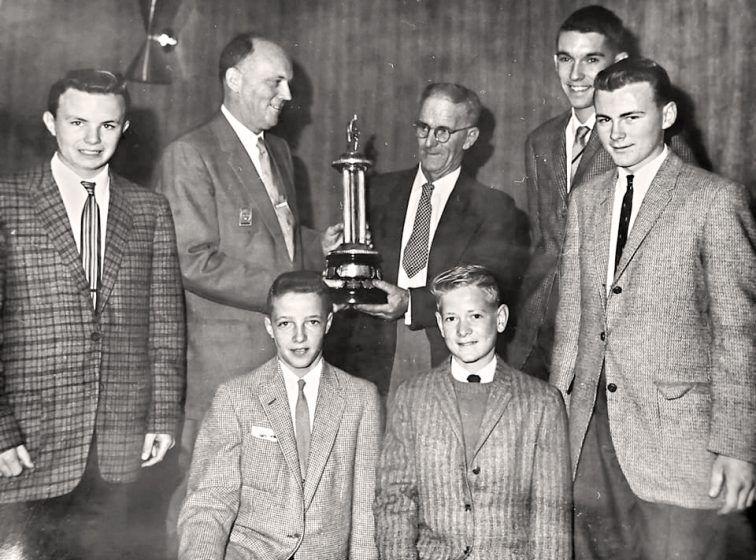 This next photo takes us to the 1959/1960 end of season awards banquet. J. Norman Sharp is shown presenting the Lionel Conacher Trophy to coach Bruce Snell and members of the Avenue Road Lions for outstanding achievement. Much like the equipment, the fashion of the day is always something that stands out when taking a look back. The oversized suit and tie with baggy pants definitely made for a great looking group of young men, with apparently the same barber!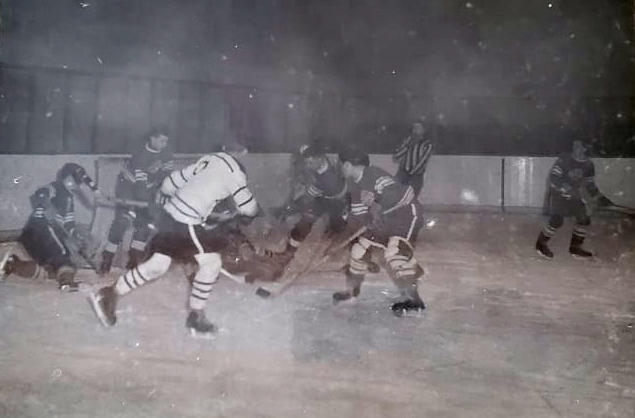 Last but not least, our historians have a real treat for you. Pictured here is a rare action shot from a North York Hockey League Bantam game in 1961. The Duffield Boys Club is pictured in full defence mode as they protect their goalie from the solo forward in white from an unidentified team. No glass?  No helmets? No forecheck support?! Maybe some things don't change!
And so ends our quick trip down North York Hockey memory lane. Be sure to stay tuned for what our historians might uncover next!